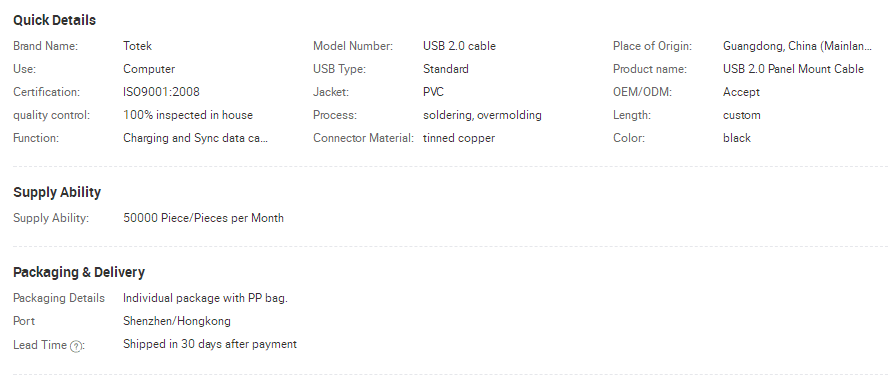 Totek supplied Type B USB Data Transfer Cable, Type B Female USB to Type B Male USB 350mm Black
Feature:
1. male to female USB 2.0 cable.
2. Varied colors of the jacket for option.
3. Custom wire length and diameter to your desire.
4. We can use local or original connectors as per you demand
5. Products packages must be considered based on the particular project
Electrical feature:
1) 100% open & short test;
2) Hi-Pot: DC 300V 10ms;
3) Insulation Resistance: 10M OHM /300V Min;
4) Contact Resistance: 0.01 OHM Max;
5) Shield upon 95% braid;
6) Working Temperature: -25oC ~ +85oC.
Technical details
Panel mount USB type B socket with USB type B plug at cable end
28 AWG data, 24 AWG power wires
Shielded with wire braid