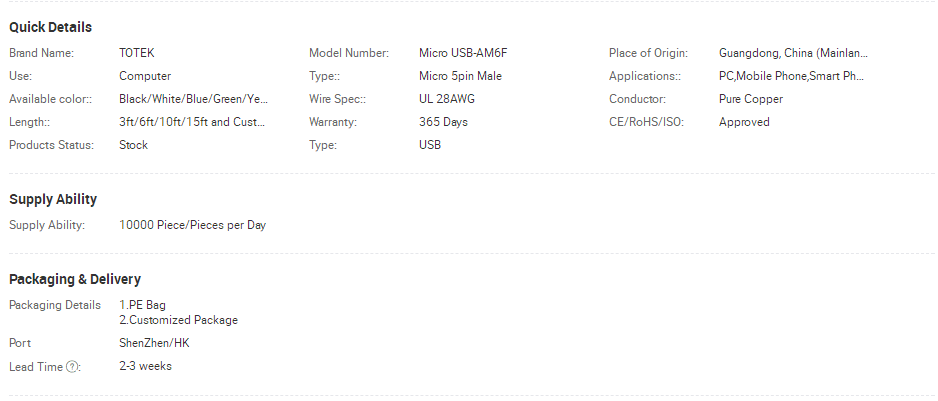 Top sale 5pin Micro Data CABLE
USB 2.0 Micro B cable provide the perfect solution for connecting the latest generation of ultra slim PDAs, Smart Phones, digital Cameras and USB OTG devices to your PC.
These premium USB Micro B cable support data transfer rates up to 480Mbps, allowing you to easily transfer your favorite pictures or music to and from your PC.
Top sale Micro 5Pin USB cable
Item No.:Micro USB-M/M6f
Package Details:
3ft USB cable weight:50g
QTY/CTN:250pcs
Catron Size:44*30*26cm CBM:0.03432
Gross Weight:14KG
Standard Package:Ploy bag + Waterproof Bag + Corrugated carton
The top sale Micro 5Pin USB cable's technology detailed parameters: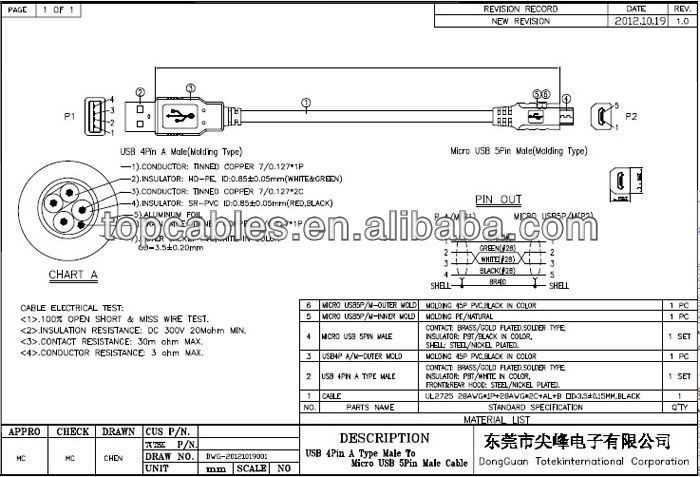 The advantages of this type Micro USB cables:
(1).This USB Micro B cable come with long Warranty,and we can offer different types for your choice. And the USB cable colures Black/White/Blue/Red/Green/Yellow etc available.
(2).This USB Micro B cable is compatible with USB specifications 1.0, 1.1, 2.0 and we provide the two version of USB cables , the high speed USB2.0 cables and low speed USB 2.0 cables subject to your preference.