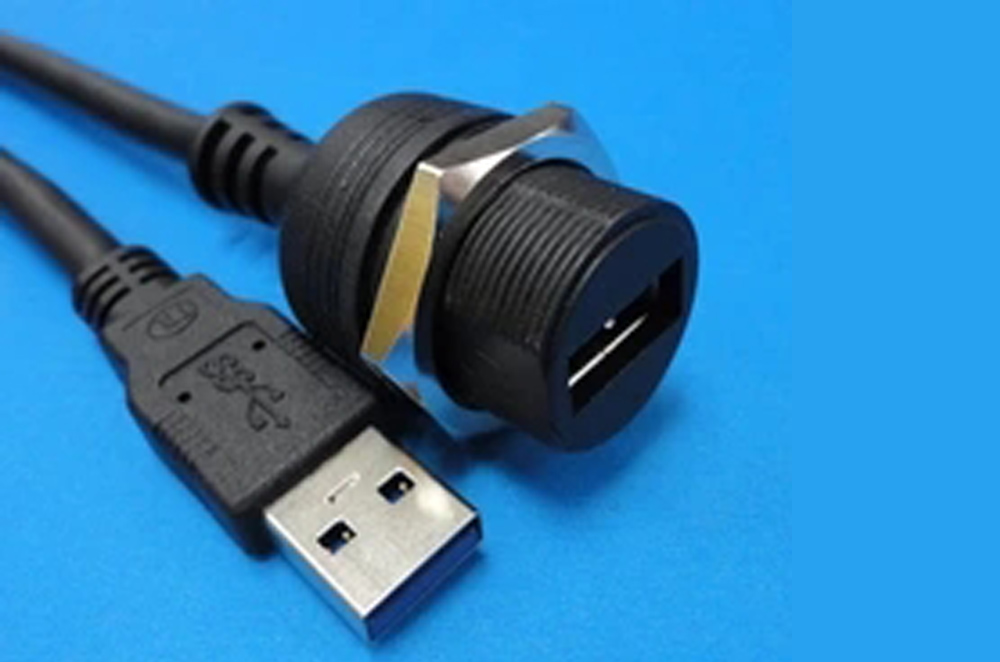 Waterproof Mountable A Female to Straight A USB cable
Contact Now
DESCRIPTION
Datasheet
Waterproof Mountable A Female to Straight A

Features:
USB Waterproof Panel Mountable
This design allows you to mount a waterproof A connector onto your device, and have a cable from the other direction that you can connect into. It's makes for an even easier, clean fit connection.

Lightweight connector
This thermoplastic housing makes a very durable, yet surprisingly lightweight connection. A plastic waterproofing seal cap, rated to IP67 standards, is great for above water installations that need to keep water, dust, dirt and grime out of the port.

Easily pre-made your own design
This cable can easily be modified to fit any other type of connector, such as a Tyco, Molex, or JST connector. you can build your own waterproof connection with custom end.

Cable details:
1. One end is "Waterproof Mountable Straight A Female Connector"
2. The other end is "Straight A Connector"
The type of cable:
24AWG Power/Ground
28AWG Data pair
Insulation: PVC Jacket
Outer diameter: 5.0mm

retractable USB cable/ USB adapter
vga cable 20meter for projector ISO certified
Length: 20m
Application: projector monitor
Gender: male to male
Male-Female Gender and Chrome Connector Color usb vga cable
Connector: chrome plated
Type: USB to VGA cable
Gender: male to female
male to male Gender braid Shielding HDMI to VGA cable

Cable type: STP cable
Type: HDMI to VGA
Gender: male to male