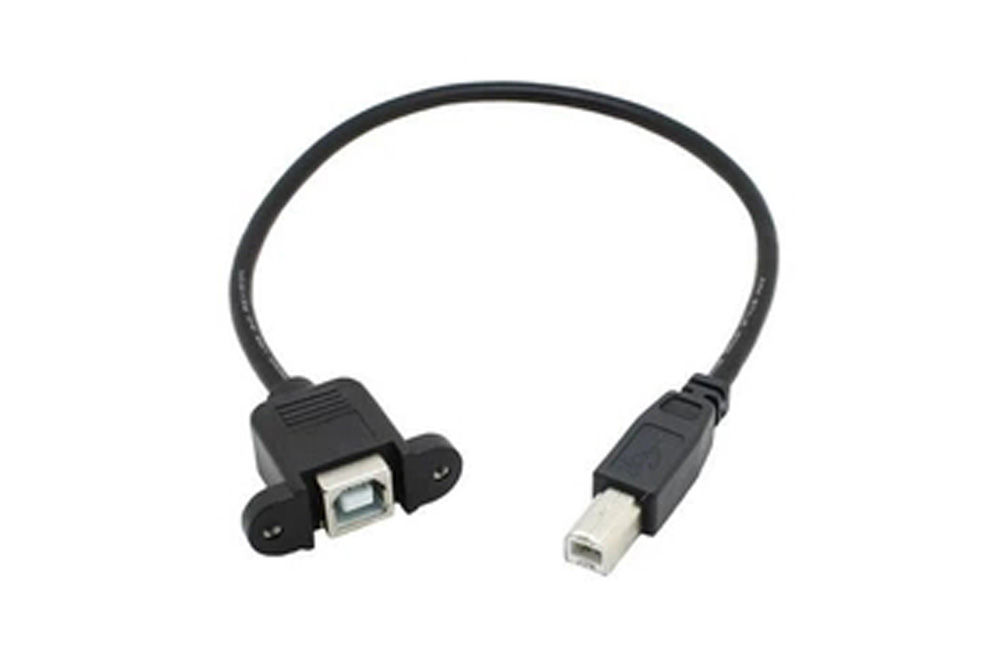 USB B to Panel Mount B Male to Female molded type USB 2.0 Extension Cable
Contact Now
DESCRIPTION
Datasheet

Totek USB B to Panel Mount B Male to Female molded type USB 2.0 Extension Cable
Panel Mount USB 2.0 Extension Cable USB B to Panel Mount B Male / Female USB extension cable
USB Type B (F) to USB Type B (M) molded with black color. This Panel Mount USB extension cable is manufactured using USB2.0 cable. It features a panel mount connector that allows you to secure a USB B female port in a fixed location, for custom solutions such as an internally mounted drive. It is designed for use with USB 2.0 devices with superior foil shielding for reliable error-free data communications. The cable is manufactured with molded connectors and integral strain relief for extra durability and long life.
Totek an ISO9001 manfactory specializes in the field of connectors, custom cable assemblies, computer peripherals and accessories with more than 10 years experiences.Under strong R & D engineering support, we concentrate on give you turn-key solutions on wire & cable for Consumer Electronics ,industrial , automotive and medical applications etc.
Totek as your wire & cable assembly manufacturing partner, you can get following Value-Added solution supports for your projects :
1. Design suggestions in our field.
2. Produce-ability Study.
3. Cost saving analysis.
4. Tooling design and fabrication .
5. First article preparing.
6. Manufacturing specifications.
7. Inspection criterias