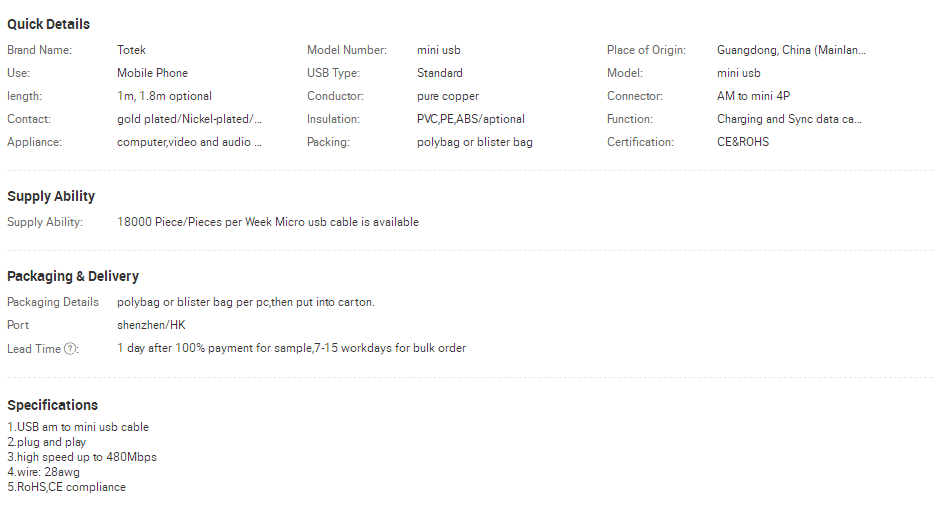 USB AM to mini 4p usb cable for mobile phone usb cable best suit for distributor

Features:
All materials comply with RoHS
Complies with fully rated cable specification using braid-and-foil shield protection
Shield to ensure interference free operation EMI/RFI interference guarded
Flexible jacket for maximum usability
Electrical:
100% open & short test
Voltage : 300V DC, 5MΩ/10ms
Insulation Resistance: 10M OHM /300V Min.
Contact Resistance: 0.01 OHM Max.
Shield up to 65% braid.
Working Temperature: -25 ° ~ +80 °
USB Mini Connector Pinout:
| | | | |
| --- | --- | --- | --- |
| Pin # | Pin Description | Colour | Function |
| 1 | +5V | Red | Power |
| 2 | Data- | White | Negative Signal |
| 3 | Data+ | Green | Positive Signal |
| 4 | ID | None | Permits distinction between Micro A and Micro B connectors - A connected to ground, B not connected |
| 5 | Ground | Black | Signal Ground |
Application:
1.Digital TV-CBLE, satellite, and terrestrial broadcasts
2.Digital movies-DVDs
3.D-VHS players
4. keyboard, mouse
5.computer/camera /
6.Mobile, game rocker, monitor
Detail photos:
Standard 2.0 Mini USB cable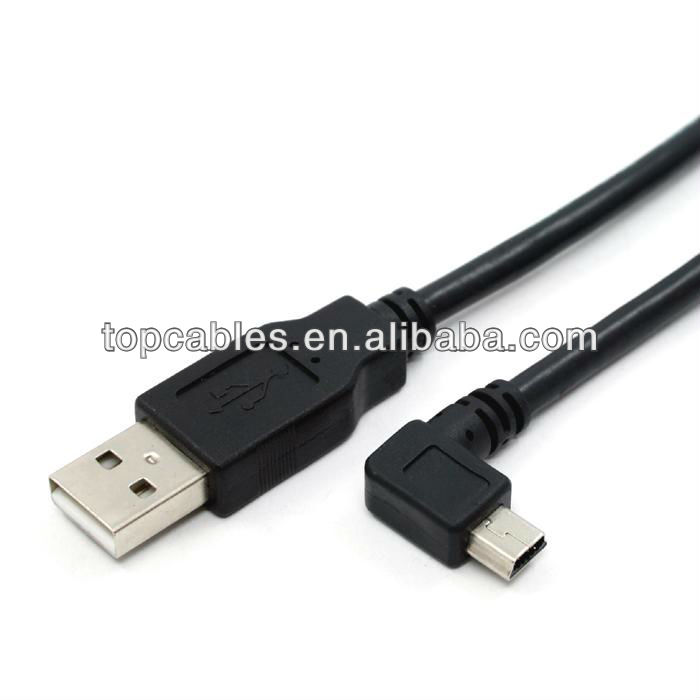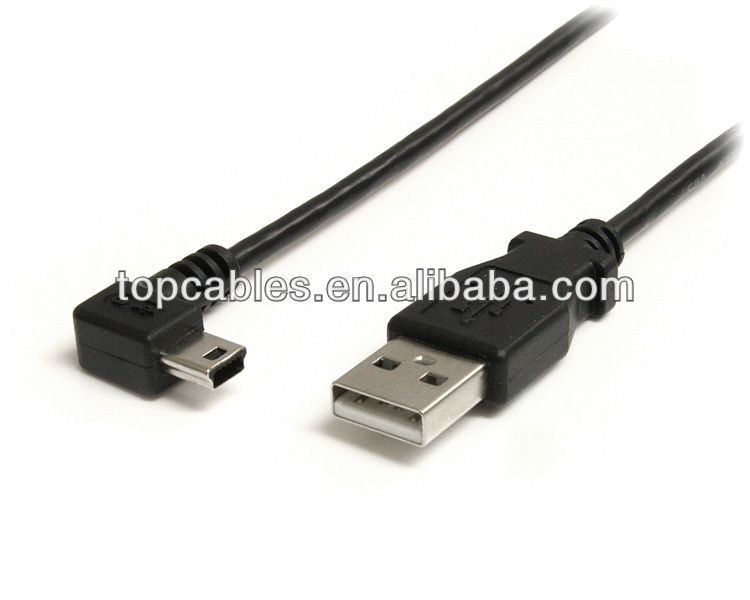 Standard 2.0 printer USB cable: