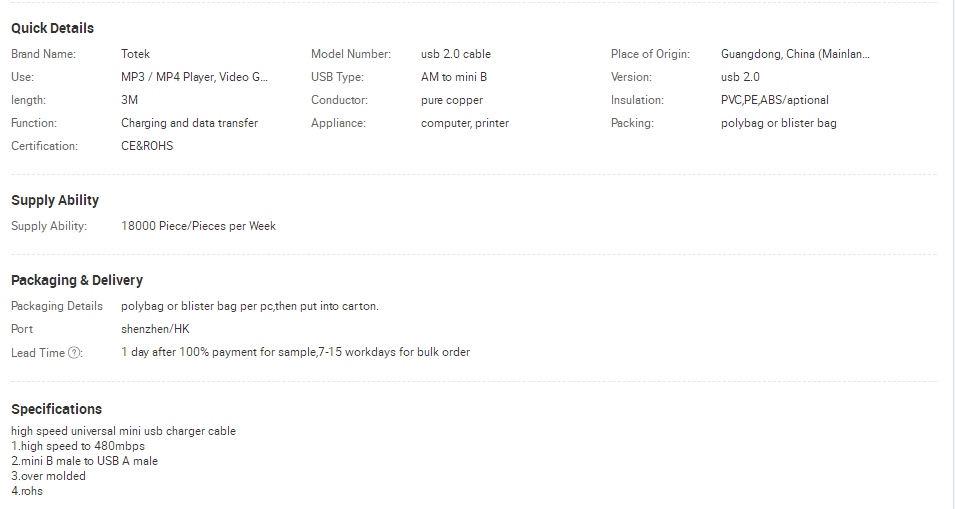 HIGH SPEED OVER MOLDED UNIVERSAL MINI USB 2.0 CHARGER CABLE

Premium Quality Mini usb cable USB2.0 High speed used for almost molible phone &Table,use for HTC,sumsung and other smartphone....
Connect your Mini USB enabled cell phone to your USB 2.0 enabled computer for data transfer, and charge the phone at the same time! Organize digital files on your computer, then transfer files directly to your cell phone using this cable. When not in use, simply pull both cable ends to retract the cable. Convenience can be yours with the USB Cable with Data Sync.
ELECTRICAL TEST:
1/ 100% open,short miss-wire test,
2/Transmission Rate to 480Mbps
3/Data Transfer:Sync & Data
4/Power Supply*Current:150mA,up to 900mA,charging faster;*Voltage:4.4V reduce to 4V,saving electricity