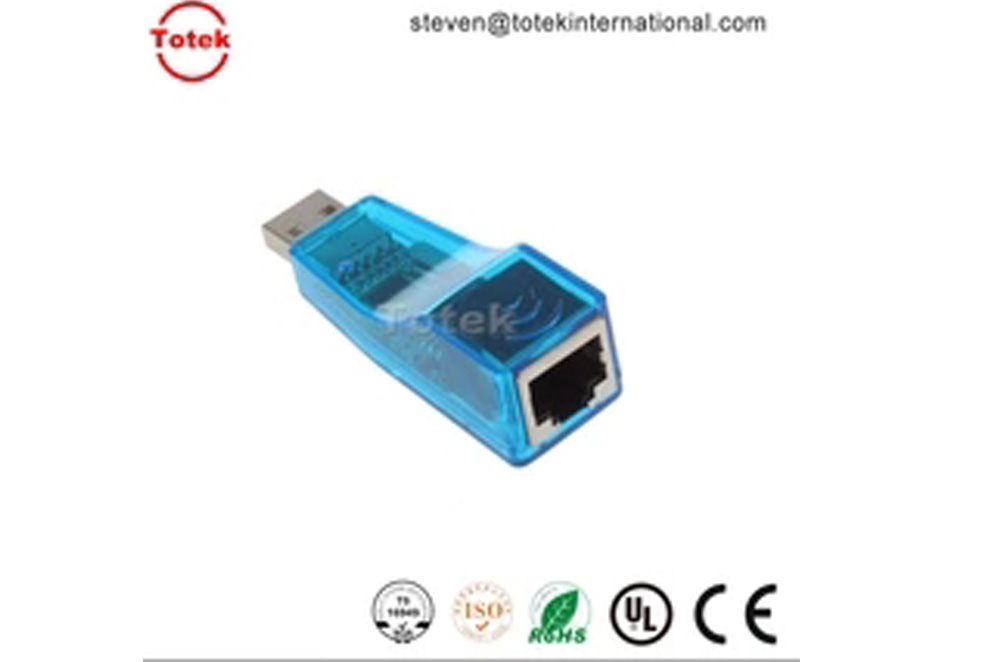 High quality usb AM to ethernet RJ45 female adapter
Contact Now
DESCRIPTION
Datasheet
High quality usb AM to ethernet RJ45 female adapter
USB ethernet adapter Features:
1.100% brand new USB adapter.
2.Fully Molded Construction.
3.Compliant to USB interface Version 1.0/1.1/2.0
4.Full speed ( 12Mb/s) USB device
5.Gold/Nickel plated Shell AM to mini 5 pin male adapter
6.Connector:Gold / nickel plated,or on request
7.PVC Jacket (color: Black,white ,blue or optional)
8.soldering Type For Cable End
9.Support suspend/resume detection logic.
10.Support 10Mbps and 100Mbps N-way auto-negotiation operation.
11.Integrated Fast Ethernet Mac, physical clip and transceiver in one chip.
12.Device Type: USB RJ45 Lan Ethernet Network Adapter Card
13.Interface Type: USB 2.0 male to RJ45 female