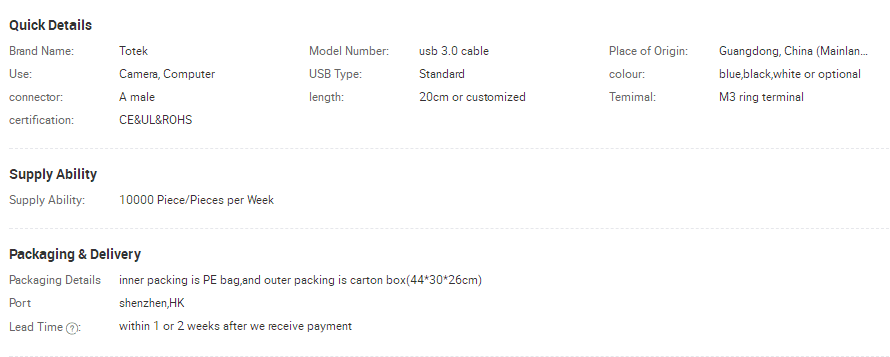 Factory direct sell USB 3.0 A male to female and ring terminal with silk print
•Guarantees 100% compliance with current USB specifications.
•Molded-strain relief construction for flexible movement, durability, and fit.
•Reduces cross talk and interference with aluminum undermold contact.
•Complies with fully rated cable specification using braid-and-foil shield protection.
Detail pictures: