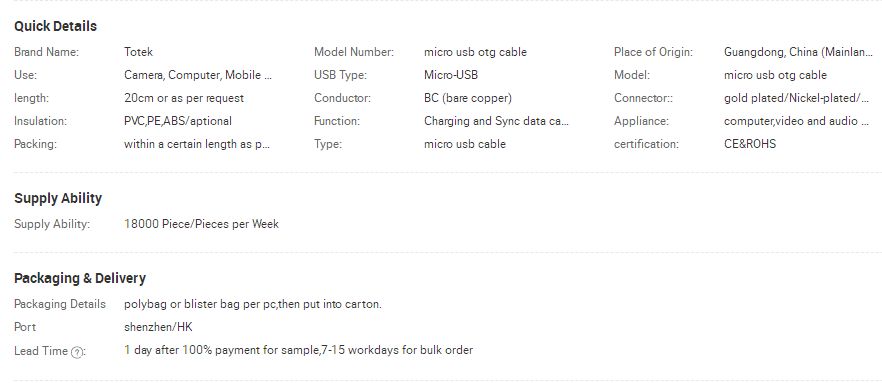 Customized short white Micro USB to Micro USB OTG cable
Electrical:
100% open & short test
Voltage : 300V DC, 5MΩ/10ms
Insulation Resistance: 10M OHM /300V Min.
Contact Resistance: 0.01 OHM Max.
Shield up to 65% braid.
Working Temperature: -25 ° ~ +80 °
Mechanical:
Over mold: PVC 70Pa UL94V-0
Pre mold: PE Low Density
Contact: Copper Alloy.
Insertion Force: 35 N Max.
Withdraw Force: 10 N Min
Application:
1.Removable hard drives
2.Flash drives
3.High-end video and imaging devices
4.Portable devices, camera, recorder and mobile phone
5.High-resolution printer/scanner
6.Video game consoles
Detail photos: