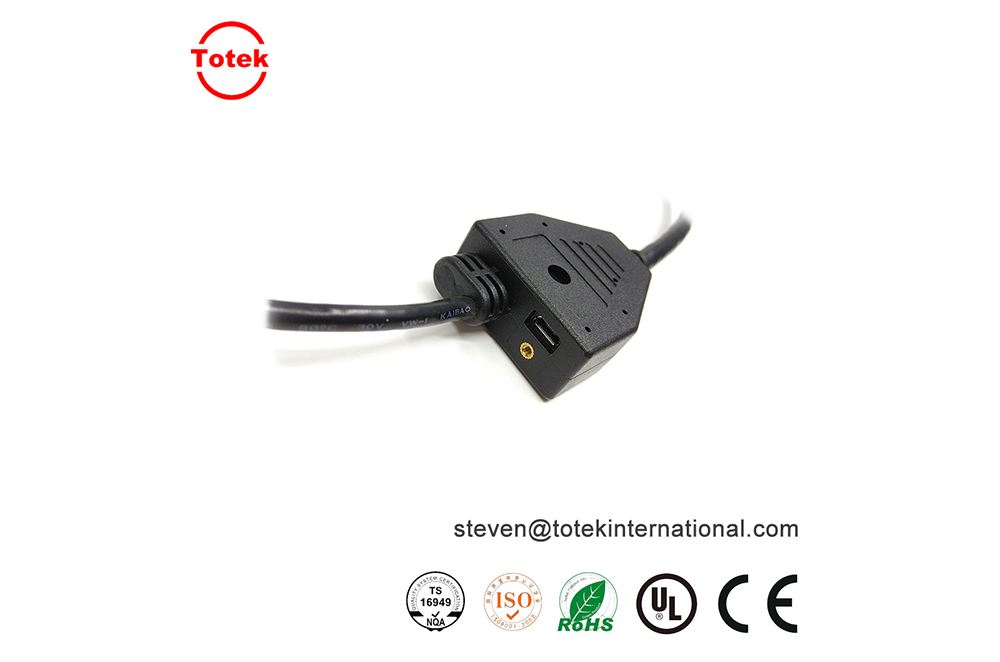 custom waterproof IP67 1 to 3 over-molded with usb Multifunction wire cable splitte
1 Piece/Pieces (Min. Order)
Contact Now
DESCRIPTION
Datasheet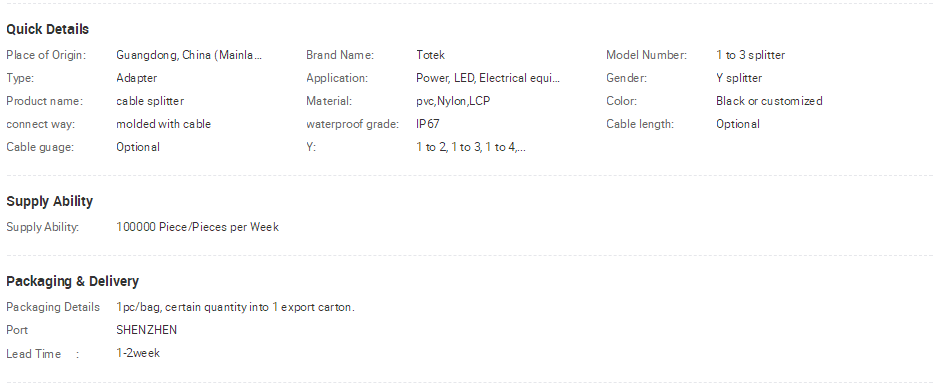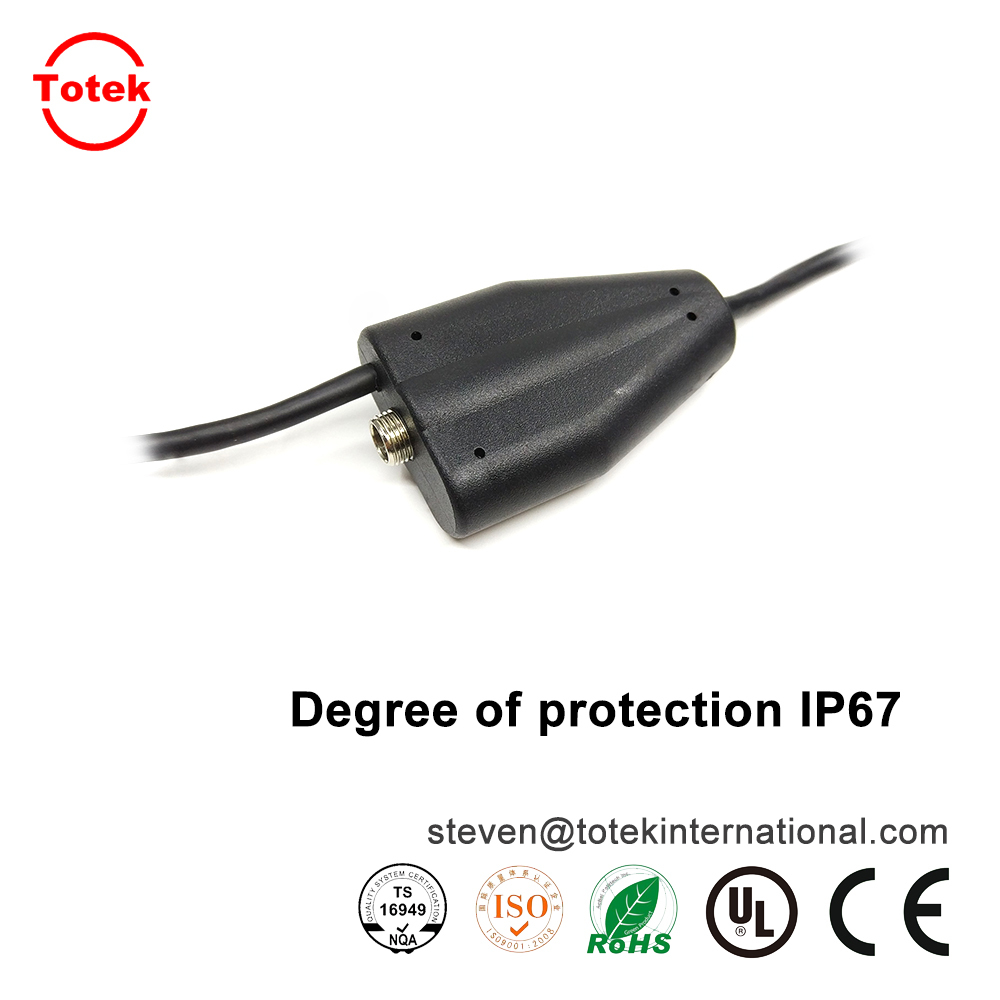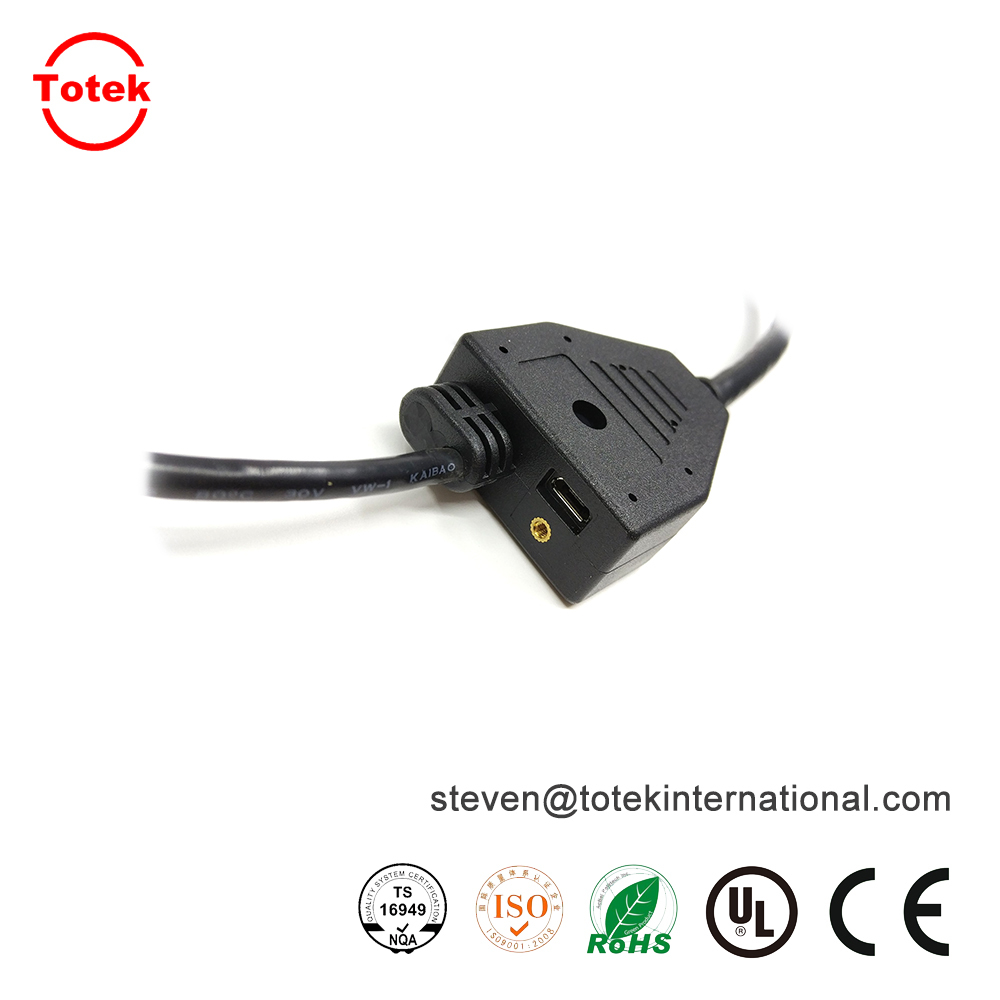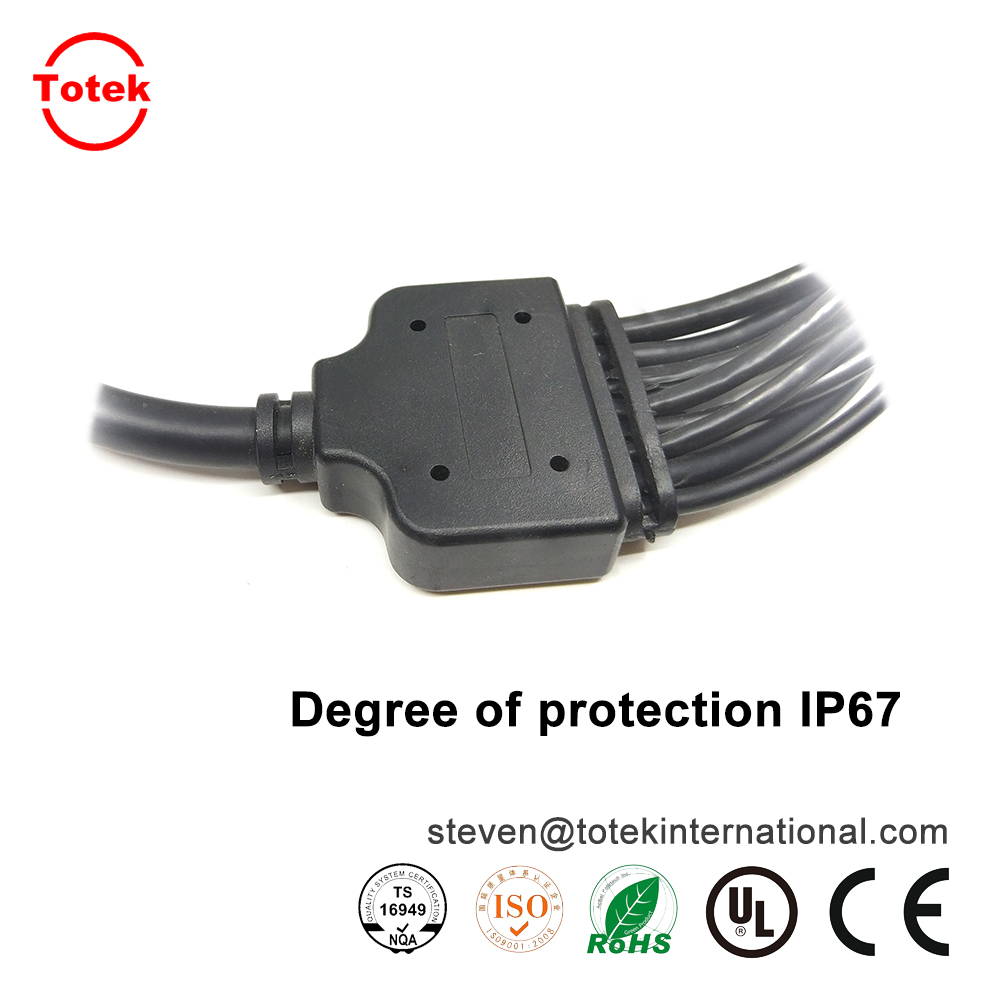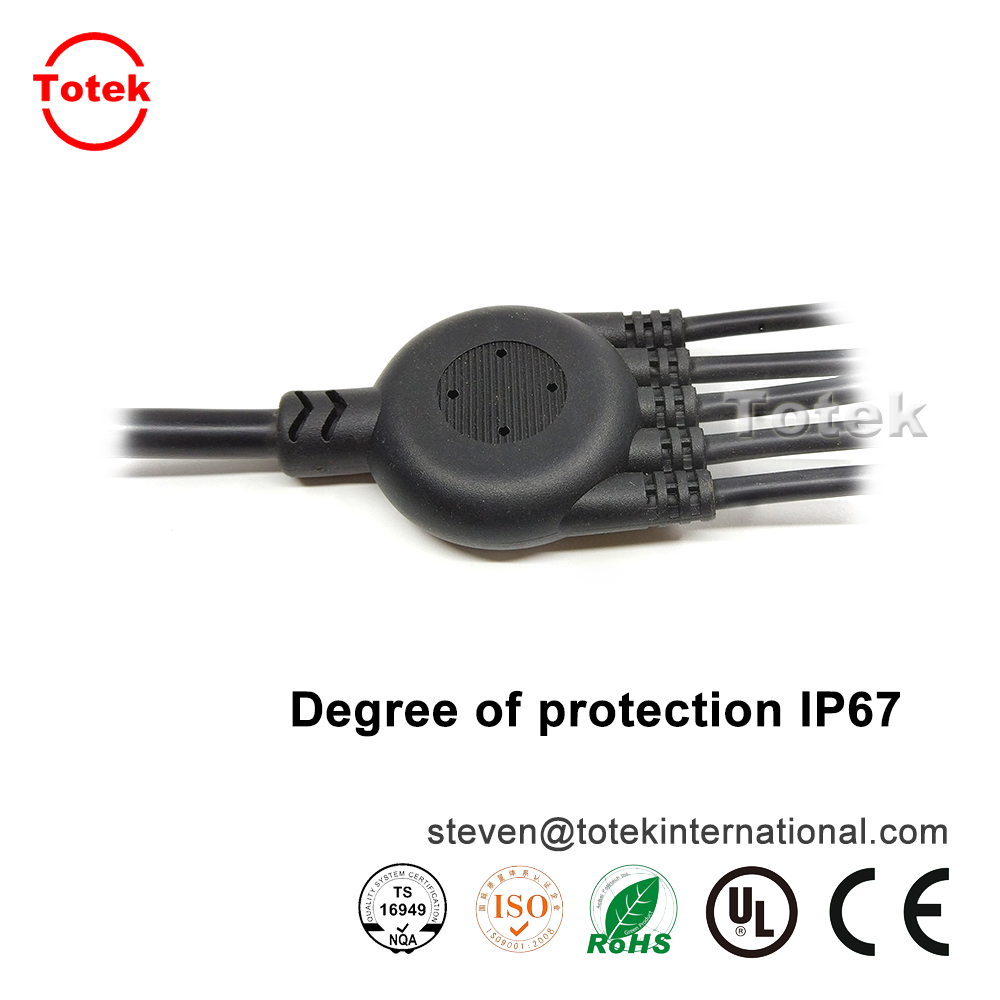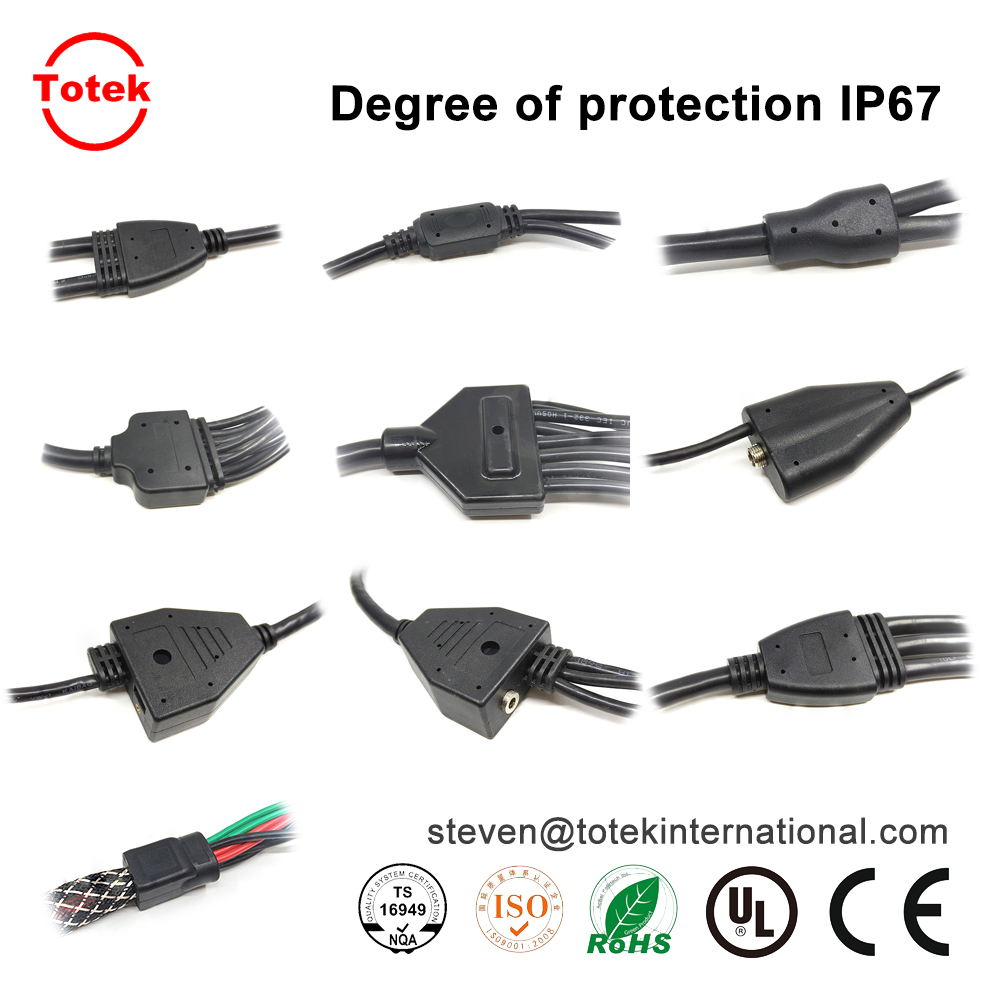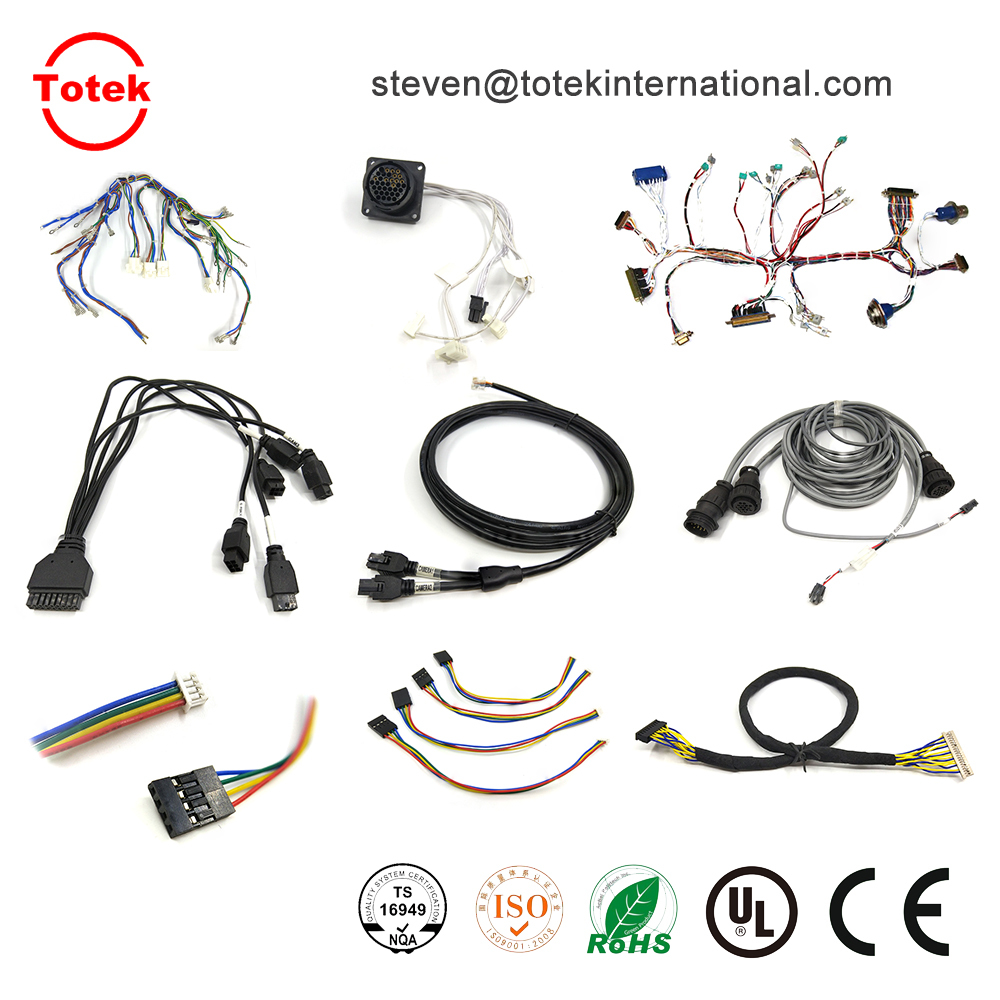 custom waterproof IP67 1 to 3 over-molded with RF jack Multifunction wire cable splitter
Specifications
1. Y Series Waterproof cable spliter type.
2. high quality at competitive price.
3. Favorable waterproof feature: IP65/IP67.
4. You need to check the wire gauge and each cable length.and if it need connector or not.
5. Any length of the cable is available and terminal processed.
6. Your drawings and samples are warm welcomed since our professional R&D team can help to customize the items you want.
7. You can send me email about what you want. like this:
1 to 2 Y connector / or 1 to 3/ 1 to 4 / 1 to 5...1toN
main cable 2*1.5mm2 black cable length 200mm with connector (connector type)
branch cable 2*0.75mm2 black cable lengeh 200mm with connector (connector type)
Then I will gvie advise which Y and connector you used and make drawing for you.
You can get some sample before mass order.
8. We can also make the mold according to your requirement.