computer components from china 5pin micro usb charger cable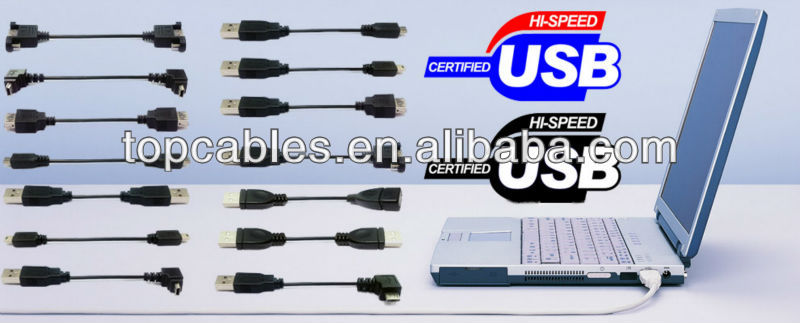 Parameters:
Build USB 2.0 functionality into a custom system with a secure and efficient fixed port. Provide access to a PC, printer, projector, or other USB device with minimal exposure or repositioning. From basic port reroutes in a PC, to connections at podiums and kiosks, a panel-mount cable is the right solution to keep your connection clean and professional.
Foil and braid shielding reduces EMI/RFI interference, and twisted pair construction helps reduce crosstalk thus ensuring high-speed, error-free data transfer. This cable also features molded screw-style connectors that enable easy connection to a faceplate or machined port.
Connector 1: USB Type A Male
Connector 2: USB Type Micro
· Supports high speed USB 2.0 devices (480 Mbps), and is backwards compliant with full-speed USB 1.1 (12 Mbps) and low-speed USB 1.0 (1.5 Mbps).
· PC and Mac? compatible.
· Warranty: Lifetime
· Color: Black
· Length: optional
·Mfr: Cables To Go
Detail photos: