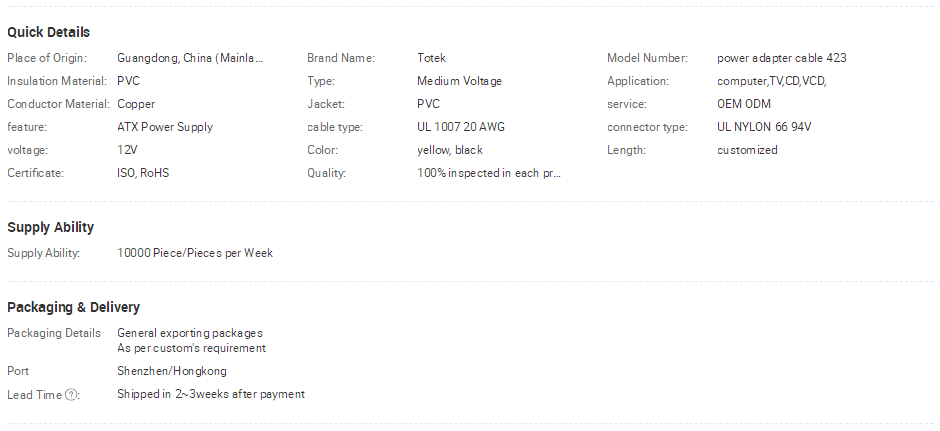 20cm ATX 4 Pin female to 8 pin male Power Extension Cable for PC PSU
Application: connecting ATX Power Supply to Server Power Adapter
Power : 12 V
Connector : MOLEX
Connector color : white
Wire type: UL 1007 20 AWG
Length: customized
UL certifications for wires and components
We supply the cable assembly to your specification of the received AutoCAD drawings.
Optional Housing pin
Optional Wire gauge
Length can be customized
About Totek
Welcome to Totek, the fastest growing ODM/OEM manufacturer of cable assemblies.Founded in 2008, we manufacture an extensive range of cable assemblies, such as SATA /POWER/HDMI/DVI/DP/USB cable. All our products are RoHS compliant and UL approved.